What is the Maillard reaction? – Visually and Tastefully Appealing
Ever wondered what produces that browned visually appealing and delicious outer layer on steak, among other foods?  If so, you've essentially asked yourself what the Maillard Reaction is, and w're here to answer that question!
In the simplest explanation the maillard (pronounced "my-yard") reaction is a series of chemical reactions that occur during cooking to brown the outer edges of food.  When sugars and proteins are presented with enough heat the reaction is able to take place. Luckily, a delicious meal is the outcome.
Requirements of the Maillard Reaction
There are a few basic requirements for the Maillard Reaction to occur.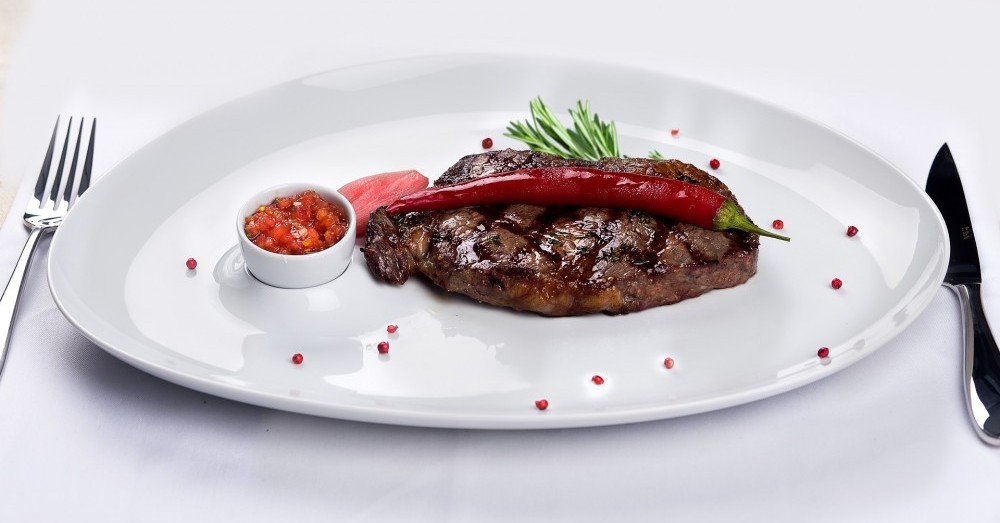 First the actual edible item must have the required components : 
protein (amino acids – especially lysine)
reducing sugars (simple sugars with a smaller molecule size that attract the amino acids when the correct environment is present, these are often referred to as carbonyls and include fructose, lactose, and a form of glucose)
Next, The environment must be suitable for producing the chemical reaction:
heat (and a fairly high level of it!)
time (the amount will depend on temperature and moisture levels)
pH
The Process – Scientifically
The Maillard reaction is a series of chemical reactions that give browned food its colour and flavour.  These reactions occur between animo acids (proteins) and reducing sugars, as well as between the products of those initial reactions.
IN SIMPLES SCIENTIFIC TERMS:
1) a sugar (more specifically it's reactive carbonyl group) combines with an amino acid (more specifically its nucleophilic amino group)
2) The product of step 1 is rearranged into a glycosylamine (which in unstable in the current environment)
3) The product of step 3 is rearranged into an aminoketose by an intermediate [this aminoketose is known as the Amadori after a scientist that isolated the reaction compounds].
4) a few additional rearrangements later (producing a deoxy-hexosulose), are an endiol which is later converted into a deoxy-hexodiulose are the result and produce that much sought after flavour!
***the type of amino acid present in the initial reaction can have a large effect on the resulting flavour.  Not all components produced through the maillard reaction are beneficial to our health, and some molecules are even thought to be carcinogenic***
History
The Maillard Reaction was first described in 1912 by Louis Camille Maillard.  A french chemist who was actually studying biological protein synthesis at the time, and the browning process was named after him.
don't forget to leave a comment about this post or what you'd like to see next
Further Information
International Journal of Food Science
Check out our other recent articles too!