What is Methemoglobinemia? In Simple Terms…
What is Methemoglobinemia? We're here to answer that question in the most basic layman's terms that we can.  If you're looking for more detail or medical terminology you can check out the links at the end of our article, or speak to a healthcare professional.
Definition
At the most basic and simplified level, methemogobinemia is when your red blood cells contain the wrong form of Iron at too high of a level.  This imbalance in the blood reduces the bloods ability to provide enough oxygen to other body tissues.
…a little more info please?
When Iron is present in the blood it should be primarily in its ferrous form.   However, sometimes it can be in the ferric form instead, and this results in methemoglobin.  Unfortunately, methemoglobin isn't very good at transporting oxygen. Thankfully,  levels under 1% of methemoglobin are generally not of concern in an otherwise healthy individual.  However, as methemoglobin levels rise they begin to cause problems with the blood being able to send enough oxygen to other body tissues.  Obviously, oxygen is a key component to tissue function, and therefor life in general.
Causes
Methemoglobinemia can be caused by a congenital abnormality, or more commonly is acquired through exposure to toxic levels of certain compounds.
Symptoms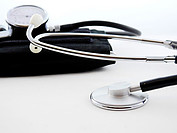 Generally speaking, a person's symptoms will be associated with the severity of their elevated methemoglobin level.  Therefor, an otherwise healthy individual with very minor elevations to their levels may not even notice symptoms yet.  However, like with many illnesses it is important to note that when the system is compromised in another way already symptoms may be more severe, despite not having what would normally be considered a severely high methemoglobin percentage.
As you would probably expect, the symptoms coincide with the reduced oxygen levels.  At the lower level these include mental and neurological symptoms such as a headache, shortness of breath, fatigue, dizziness and confusion, as well as physical symptoms such as weakness and changes in skin colour to a more grey colour.  Tissue hypoxia is the main symptom and simply means that the tissues are being deprived of oxygen, thus, it produces the aforementioned changes.
Methemoglobin tends to be a brownish/blueish slate colour and thus can change the appearance of the blood accordingly so that it is not such a vibrant bright red.
The most severe symptoms can include seizures and even result in a coma or death.
What laboratory studies may be ordered?
Checking the methemoglobin level, arterial blood gases, and a co-oximetry level are common tests that may be ordered when methemoglobinemia is suspected.  Your healthcare professional is the best person suited to advise what further testing and treatment is needed.
Treatment
Your healthcare professional knows your case best and is the only person suitable to decide what treatment is best under the circumstances.  However, if you're just wondering what may be done in general you can read on…
At very low levels that are caused by toxic exposure simple observation for a few days may be the management of choice provided your practitioner is confident that there is no further exposure.
For more severe toxic exposure cases treatment is necessary.  This often involves, but is not necessarily limited to a solution administered intravenously over several minutes.  This solution generally contains supplemental oxygen and methylene blue and tends to produce a fairly rapid response.  It does this by providing additional oxygen and reducing the iron in the blood back to its normal state, allowing it to better carry oxygen again.  This treatment may be repeated at a later interval (generally about 1 hour) if levels have still not come down to an appropriate level.  It is important to note that anything that creates a reaction can most likely also create another reaction.  Therefor, it is important for the administering practitioner to know your medical and medication history to ensure that this procedure is safe for the individual in question.
Treatment for the genetic form:
The genetic form of methemoglobinemia generally requires ongoing treatment.  This is often done in the form of daily supplementation including an oral form of methylene blue.  Once again, it is important that the prescribing practitioner know your medical and medication history. This allows them to ensure that everything you are taking is safe to be used together.  Some people believe that vitamin C can be of benefit in a chronic case as well. Unfortunately, it is definitely not suitable as treatment in a time of crisis for acquired methemoglobinemia.
don't forget to leave a comment about this post or what you'd like to see next
Further Reading
Check out our other recent articles too!