What is the world bank?
So you're wondering what world bank is?  Well we've got the simple answer for you along with places you can go to learn even more!
The world bank is an international institution that aims to improve the lives of many through the reduction of poverty.
Starting out as a component of The World Bank Group they have now been a part of over thirteen thousand projects in over one hundred and seventy countries!
That's fantastic – but how does the world bank help with poverty reduction!?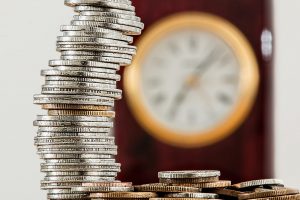 The World bank aids in poverty reduction through both statistical & research based education as well as providing the financial means for development.
They are always working towards poverty reduction and have stated two main goals that they intend to complete by 2030.  These goals include decreasing the number of people living on less than $1.90/day, thus putting an end to extreme poverty and drastically improving the lives of many people.  Additionally, they plan to increase income growth for the lower 40% of the worlds population therefor leveling the playing field for many individuals and increasing the ability for all to afford basic necessities.
In attempt to help improve global education and health care among other things the world bank offers services such as low-interest loans and zero interest credits and grants to individuals and governments.  These financial means of assistance, as well as the educational information that they make available to governing bodies play a large role in helping to reduce poverty and increase income of the lower class.
History and Advancement
Starting out as a single institution way back in 1944 they have now branched out to two major sub-organizations.
These organizations are called the 'International Bank for Reconstruction and Development' (IBRD), and the International Development Association (IDA).  Their primary purposes are to provide debt financing for middle income governments and interest-free loans to the governments of poor countries respectively.
Additionally, there are three other sectors called the 'International Finance Corporation' (IFC), 'The Multilateral Investment Guarantee Agency' (MIGA), and 'The International Centre for Settlement of Investment Disputes' (ICSID).
Further Information
Check out our other recent articles too