Do penguins have feathers?
The age old question – do penguins have feathers? The answer is most definitely yes!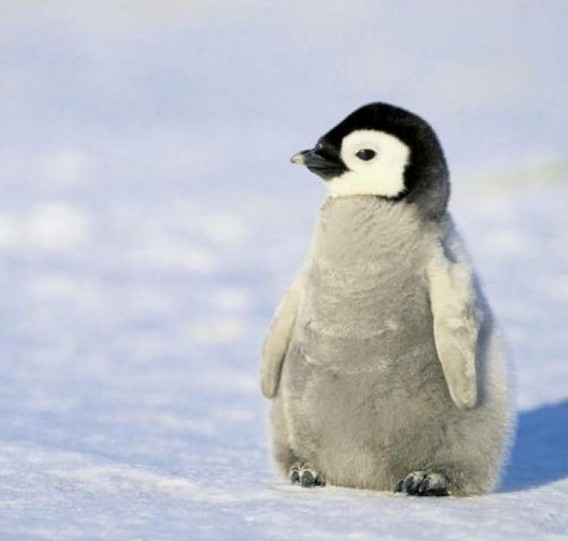 Physical Characteristics of Penguins
Penguins belong to the class Aves.  This class has several communal characteristics that include feathers, wings (or in this case flippers), laying eggs, and being warm-blooded; which includes all birds.  Penguins are indeed flightless, and spend a lot of time in the water, however, they are still considered a bird.
Penguin feathers actually make up a rather thick layer of their outer surface.  Although not very long the feathers are significant in number.  FYI penguin onesies exist – want a little extra feather warmth?
What are the feathers used for?
Not only do our fuzzy friends have feathers, but they are multifunctional as well!  A penguins' feathers may not allow them to fly but they still have a very important role in heat regulation and waterproofing.
A downy layer of feathers keeps the penguin warm by trapping air for insulation (similar to the way many mammals trap air in their fur coats for warmth).  Meanwhile, the outer layer is waterproof allowing these birds to dive into ice cold water without freezing.  Heat loss in water is significantly increased when compared to that of air so the ability to maintain their body temperature underwater is a major component to penguin survival.
Penguins are also able to cool off by making their feathers stand up which allows the release of warm insulating air – pretty cool!  This is often accompanied by wing flapping to speed up the process.
don't forget to leave a comment about this post or what you'd like to see next
Interested in learning more about penguins? Check out these awesome resources.
New Zealand Penguins http://penguin.net.nz/index.html
Birds Flight http://birdsflight.com/?s=peng…
Seaworld Parks and Entertainment https://seaworld.org/en/animal…
https://seaworld.org/en/animal…
Penguin Info  http://www.pinguins.info/Engel…
Encyclopedia Britannica  https://www.britannica.com/ani…
Check out some of our other articles too!